Easy to personalize. Motivational Great tool for encouragement during early sobriety. The daily affirmations are inspiring and being able to set any personal goals myself is unique and awesome. Being able to follow multiple addictions separately, set a personalized background picture, and find further support in the forums are more ways this app is way ahead of the others available.

On day 9 of alcohol recovery. This app is amazing! So many helpful features! I especially enjoy the chat community. Different people from all walks of life sharing their struggles and accomplishments! Knowing that other people struggle with the same issues makes me feel like I will always have people to talk to who UNDERSTAND ME. Awesome app!

Great support group! The app is a good way of keeping track of your sober days with a day counter, inspirational quotes on the home screen, and a "no money spent" feature help keep you motivated. the addition of the forum and chat room are a great way to stay in contact and share stories with other people going through the struggle!
Motivational Messages
Wake up to a motivational message that will keep you going. Everyday!
Save Money
Track the amount of money you've saved by quitting your addiction. You'll be amazed by how it all adds up.
Goals and milestones
Built in goals let you know how you're progressing. From small, but significant goals like the first five minutes to major goals like a year. Do you have a specific sobriety goal in mind? Easily add your own to the app and it will handle the tracking for you.
Statistics
Details statistics help you identify patterns and visualize your achievements.
Absolutely Precise Tracker
Track your sobriety in real time and watch the seconds tick by. Choose from a plethora of display modes: seconds, heartbeats, days and more.
Vibrant Sober Community
Read through Talking Sober, our built-in community, and read posts from thousands of users. Sign up and share your story when you're ready.
Join our sober community
Talking Sober is a safe place where thousands of members share their experiences with addiction. Access it directly from the Sober Time app or from any device with a web browser.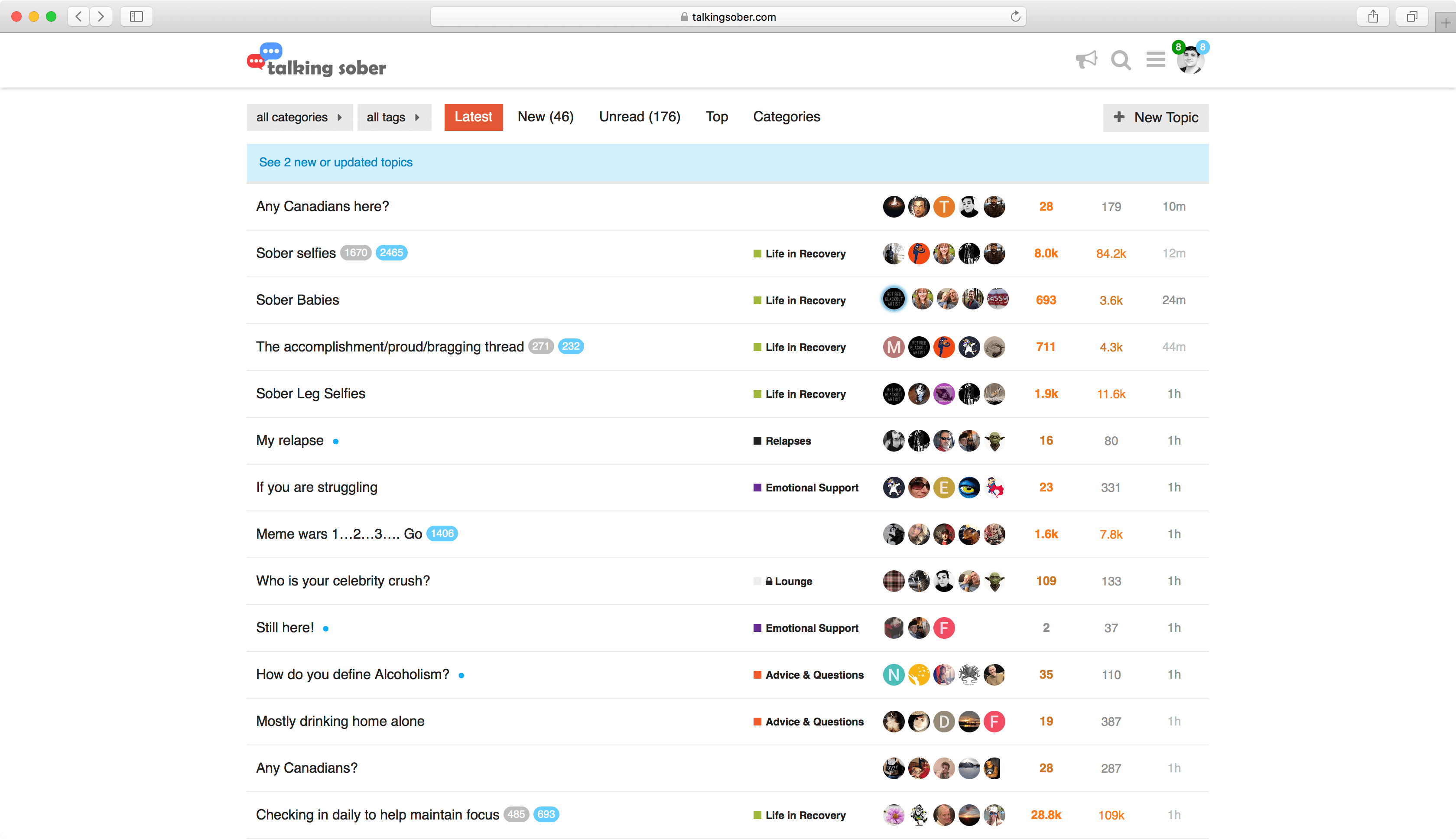 Start your Sober Journey Today!
Get Sober Time. Available on Android and iOS.
Addictions are serious. Alcoholism. Drinking. Drug abuse. These aren't pretty pictures, but they are a reality. To succeed is to stay motivated and the only way to stay sober is to stop drinking and using. Track your progress in the sobriety counter. Stop drinking with built-in motivation. Count your drug-free days. Look at the sobriety clock when you need it most. Your clean time is a powerful reminder of the path you've already walked to get where you are today. Don't throw it all away. Get Sober Time now to take control of your addictions, recover and hold on to your sobriety!